I'm a huge fan of Jennifer Ryan's The Montana Men series. I'm so honored that she took time out of her busy schedule to talk to me.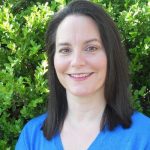 Me: I read on your site that you live in the San Francisco Bay area, but your novels are about cowboys in Montana. Is Montana your home state, or does your knowledge about ranching life come from research instead of experience?
Jennifer: I've lived in the Bay Area my whole life. When I was in elementary and middle school, I belonged to the Girl Scouts. My friend's mom was our leader and they had a ranch in a nearby town. As part of earning our badges, we leaned to horseback ride and take care of horses. On weekends, I stayed with my friend at her ranch and we would ride her horses. Her family also ran cattle. I loved those visits with her and the freedom I felt when we'd saddle up and ride on her property, just me and my friend and the beautiful horses in the country.
So I took that love of that life and wrote about it, but when it came time to do the series with my publisher, they were like "when most readers think ranches they don't think California." Though we have lots of them. So I set the books in Montana, a place I'd always wanted to visit. Lucky me, my publisher set up a trip for me to attend a book festival and signing up there, and my husband and I stayed an extra week to explore. We loved it there and can't wait to go back.
Me: I never would've guessed that, and you're right, California is not a place that comes to mind when I think of ranches. Neither the Bowden or the Kendrick men have living parents in the books. I hope I'm remembering this correctly; I know the Kendricks live with Grandpa. Was this decision made from the beginning, or do you add delete characters as the stories evolve?
Jennifer: The Bowdens' parents are alive, but have left the ranch to the boys to run. It's hard for me to focus on the guys, their ladies, and then add in a bunch of other family to the story. It tends to get complicated, so I try to narrow the focus.
Part of it is that I didn't have a close relationship with my parents growing up. I grew up with an alcoholic verbally and emotionally abusive dad. My mom was focused on getting through the day and my brothers who needed her more. I was the middle child. The one who was always all right. Good student. Good girl. Strong and independent. I was good at making everyone believe everything was all right even if I wasn't. Mostly, I just wanted out. I bring a lot of that to my characters – especially when it comes to them having difficult childhoods and parents.
As for the Kendricks growing up with Grandpa Sammy. That I did on purpose because my husband lost the only man in his life who ever took an interest in him. His name was Sam, and though he wasn't married to my husband's mom, we count him as husband #6. A lot of men came and went during my husband's childhood, but Sam was the only dad my husband had. He passed away right before I started writing the Montana Men series. My husband asked me if I'd put Sam in a book. Grandpa Sammy is Sam. Boisterous. Loving. Looking out for the ones he loves. Mischievous. An outrageous flirt with ladies young and old. Steve was lucky to have Sam in his life. The Kendrick brothers were lucky to have Grandpa Sammy looking out for them.
Me: Thank you so much for sharing that. It does take a lot of effort to build a character once he/she is introduced, so I can appreciate not wanting to overwhelm yourself with too many significant characters. In Stone Cold Cowboy, Sadie's brother was a bad apple. He was pretty much the cause for all the trouble in the story, and needless to say, not very likeable. I've often read "redemption" stories where the characters I loved to hate became the characters I hated to love, but ended up doing so anyway. Was/Is there ever any thought of redeeming Connor? Giving him an HEA?
Jennifer: Ah, poor Connor. He took a wrong path and went full speed down it. I love a good redemption story. I love writing them. But there are some people who simply don't want to do or be better. It's just not in their DNA. Connor seems to be one of them. At least, he hasn't started whispering to me that he's changed. So… I guess we'll see if he ever does.
Me: I totally get that. In the real world, not everyone will see the error of their ways or want to do better, be better. Nothing wrong with keeping it real.
I love cowboy romances. There's just something about the ranching life and how cowboys I read about always seem to bet strong, yet gentle. Sometimes they're quiet like Rory (quiet, not shy), and sometimes they're playful like Colt, but all of the cowboys I've had the pleasure of "meeting" have been responsible. Even when they've had their fair share of women, like Dane, a certain level of respect is always there. Is this something you've noticed about the cowboys you've met in the real world, or was this a conscious decision you made for your cowboys' personalities?
Jennifer: I think it is both. I've seen and met men who do typical guy things, but have a core of responsibility and respect that shines through. I want readers to see that in my guys and the men in their life, or at least know it is out there and they deserve a guy like that. Everyone makes mistakes, goes a little wild sometimes, but when the chips are down and it counts, they have a heart that guides them to do the right thing. That why they get their happy-ever-after.
Me: Your cowboys always find themselves in the middle of something sinister. Maybe not all and out horrible, but there's always something mysterious or a suspenseful going on. Was it always your intent to write romantic suspense vs. some other subgenre, or did it just happen that way?
Jennifer: I love writing romantic suspense. Though as you pointed out, sometimes it isn't dire circumstances that adds that suspenseful element to the romance. The first series I wrote – The Hunted Series – was all romantic suspense. People loved the series and I ended up on the New York Times bestseller list. The Montana Heat series harkens back to that series with my DEA guys taking center stage and fighting bad guys. But I love the Montana Men series because it's everyday people who face extraordinary circumstances and they overcome it and find the happiness we are all looking for.
I always meant to write romantic suspense, but it gets complicated in publishing when your books are marketed as western romance. I get a lot of, "That's not what I expected when I picked up the book," comments from readers. I love that I can surprise them. I hope in the end they're satisfied and think, "That was a great read."
Me: I'm a big suspense fan myself, so your books are the perfect combination for me. Surprise is always good, and your writing does have a unique charm, and your surprises go from the sweet to the extreme. Bell having no last name, the situation with the jealous family members out to get Luna and Colt immediately come to mind. Love, love, love!
Speaking of surprises, what was it like when you contracted with your first agent? Was it a complete surprise, or did you "feel" like you would secure representation when you first submitted the work? What about when you got the first publishing contract? Please share with readers what the experience was like. Aspiring authors want to know!
Jennifer: So my first agent turned out to be a mistake. I was obviously very new to the business and I took a very respected editor's suggestion for an agent and should have done my own due diligence. Having said that, in the moment, I had some interest from an editor in a manuscript I had submitted to a publisher, the agent agreed to sign me, and I was super excited. I was one step closer to publishing! But the editor ended passing on the full manuscript, which was a blow after so many rejections, but I had that coveted agent. So when I attended a Romance Writers of America conference and an Avon editor expressed interest in receiving romantic suspense submissions, I emailed my agent immediately and asked him to submit my manuscript. He did. Three weeks later, the editor bought it. My dream was coming true. She loved the book – Saved by the Rancher – and wondered if I could turn it into a series. I told her I had 3 other books already written in the series. She bought them all! I was on my way to being an actual full-time author.
While my career took off, the agent helped me make a couple more deals with my editor, but he never really negotiated for me, he didn't follow up on issues that came up in the process of publishing the books, he wasn't interested in making sure the publicity and marketing for the books was getting done, and every deal we made, I presented to my editor myself. So what was I paying him to do?
I read some online chats from his other clients that were unhappy with his performance and lack of real knowledge about the publishing industry. I fired him, because I needed someone who loved my work, had my back, and knew my worth and how to negotiate on my behalf to get me a great deal. Because what they pay you as an advance represents how much they are willing to back you on the books.
Lucky for me, I had a great editor who gave me several names for great agents who would reliably represent me. She even let me use her name to say that she'd referred me. I got a fantastic agent – Suzie Townsend, New Leaf Literary and Media – who had a plan and a vision for my career that matched exactly what I wanted. She understood me. She loved my work. Then she backed it up and my career is better for having her on my team.
Me: That's is awesome! I'm so glad things turned around and worked out so well for you. The thought of possibly not having ever met the Montana Men makes me sad. ☹
I've read standalone books that had such likeable or memorable characters that it saddened me to know I wouldn't encounter them again. I even reached out to one author to ask her to please make another book with one of the supporting characters as the lead. No luck, but at least I tried. How do you determine whether or not to make a story into a series? Has there been a time a book was intended to be a standalone and you decided after publication to turn it into a series?
Jennifer: I love it when someone reaches out and asks if a character will get their own book! It means I've done my job and made them like that person and they can't wait for their story and happy-ever-after.
In my case, I've learned that any character I put in a book who I don't make an outright villian will more than likely get a book. The Montana Men series spawned several spinoff books. In Stone Cold Cowboy, the reader meets DEA agents Beck "Trigger" Cooke and his brother Caden Cooke. They are the first two books in my Montana Heat series. In His Cowboy Heart, readers meet Drake McGrath, who is ex-military and suffering from PTSD, and his brothers and sister at the end of the book. Drake gets his own book, Tough Talking Cowboy, in my Wild Rose Ranch series, and Tate, Declan, and Trinity McGrath make up my brand new McGrath series, which includes Waiting on a Cowboy (out now), Love of a Cowboy (out 3/30/21), and True Love Cowboy (8/24/21).
I'm writing a brand new series now – Wyoming Wilde. The first book is Chase Wilde, who you meet in Drake's book – Tough Talking Cowboy.
As you can see, I like to tie everything together so that readers are always excited about the next book and the next series.
Me: As you already know, I LOVE the Montana Men. Have you ever considered there being a TV series, or Netflix original, based on the men? I can totally see this as a series with multiple seasons.
Jennifer: I love how much you LOVE the series. As an author, it makes me so happy to know the books resonate with you and give you an escape and so much pleasure when you dive into the stories.
I would love for the Montana Men to be a TV or Netflix series. And it's like you're reading my mind. Because of our interview, I started thinking about the new show Big Sky and how my Montana Heat series would be so great as a TV or Netflix series. Here's the pitch I wrote earlier today…
With the small town, big problems vibe of Big Sky, the cartel, shootouts, and drug world drama of Breaking Bad, and the team mentality and job interfering with their personal lives as seen in SWAT, MONTANA HEAT will take viewers deep into the lives of the DEA agents working undercover and in the trenches to take down an endless network of drug dealers.
I'm working on the rest of the series outline to send to my agent. ?
Me: Oh, I'm so going to watch out for that! Whatever I can do to support this project, I'm in! Have you ever considered writing books set off the ranch? Not a suggestion, as I do love my cowboys. I'm just curious.
Jennifer: The very first series I wrote – The Hunted Series – has several books not set on a ranch. The first book – SAVED BY THE RANCHER begins on a Colorado ranch, but the woman is from San Francisco and returns there to take over her abusive ex-husband's company. Book 2-5 (LUCKY LIKE US, THE RIGHT BRIDE, CHASING MORGAN, and EVERYTHING SHE WANTED) are all set in San Francisco and the Bay Area where I'm from. The Hunted series a big fan favorite. I still get fan mail asking if I am going to add to the series. There are still several characters left who need a story. I hope to write them in the future when my publisher reissues the series.
I am about to start working on my next women's fiction book that will come out in Summer 2022. I don't have a specific location picked out just yet – my last 3 women's fiction books were set in Napa and Carmel – but it will be somewhere in small town in California.
Me: Shame on me for not knowing. I think my mind just seeks out those hunky cowboys, but now that I know, I will grab my copies.
You heard it folks! More great stories from Jennifer Ryan. Be sure to follow her on social media.
I want to thank you, Jennifer, for taking the time to chat with me. It's been all my pleasure!