Please submit to only one agent. If your story is not a good fit for one of us, but we believe a fellow agent will enjoy it, we will pass it along.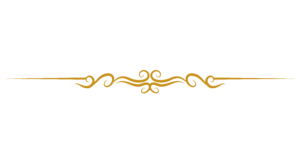 Gwyn's MSWL
GWYN IS CURRENTLY CLOSED TO SUBMISSIONS.
I accept mystery, thriller, suspense, and all heat levels of romance in the following subgenres: historical, contemporary, suspense, comedy, and western. I do not accept: Paranormal/fantasy/sci-fi, YA, religious/inspirational, or erotica (where there is no real plot). I especially like unique characters (ex. a professor who dresses like a rock star, a librarian who loves extreme sports), characters with quirks and flaws, and stories with rarely used occupations (acupuncturist, meteorologist, animator).
I would absolutely love a historical romance where the main characters are commoners – the footman and the maid or the butler and the governess, or any other combination. My biggest desire is a love story between a widow and the butler (or a footman). Regardless of who your characters are or what situation they find themselves in, if it's a romance, the story MUST end with an HEA/HFN. No exceptions.
I'd love to get some mysteries (murder, thefts – you name it!), fast-paced thrillers, and large-scale schemes and scams (think Ocean's 11 and Dirty Rotten Scoundrels). Put me on the edge of my seat or make me fall in the floor laughing. Dark and gritty and courtroom dramas are also welcome. Bring 'em on!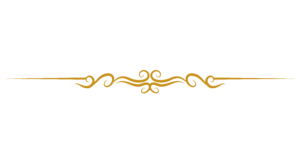 Jennifer's MSWL
Jennifer is closed to submissions, except by invitation.
I accept historical mystery, magical/paranormal cozy mystery, YA fantasy, and magical realism. I do not accept romance, erotica, religious/inspirational, or science fiction.
I am particularly interested in niche historical mysteries set in medieval/early modern Asia. I would love to find the next June Hur. I would also love something set in Wales. A mystery set before the industrial age would definitely pique my interest. Cozy mysteries need to make me laugh, make my sides hurt, and make me wonder what comes next. Give me unexpected characters.
I 'd like to represent a good sword and board fantasy novel, think Alex Bledsoe's Eddie Lacrosse series with a unique worldscape. I'm a sucker for fantasy that has old gods or fairies – not the cute ones, give me the fae who want to trick you and steal babies. Dark and gritty.  
I'm also looking for middle grade.
Make sure your manuscript is well-edited. Don't submit something rife with grammatical errors.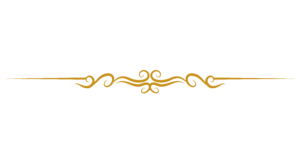 Brittani's MSWL
Brittani is closed to submissions until mid-November.
I accept comedy, horror/paranormal, crime, thrillers, suspense, sci-fi, and certain romances with a twist (not your usual love story full of cliché). I do not accept erotica, religious, or historical genres.
I love anything horror/paranormal. I am looking for the next Stephen King and Joe Hill. When it comes to comedy, something that will have me laughing and engaged from the first page to the last is what I am looking for.
Do people compare your writing to James Patterson's? If so, please submit. Crime, thrillers, and suspense that remind the reader of the famous Alex Cross are also something I am interested in reading.
If you have something I not only can rave to the editors about but also my friends and family, please send it!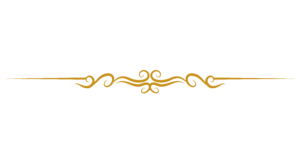 Amanda's MSWL
I accept YA fantasy and science fiction and new adult fantasy and science fiction with crossover appeal for both the adult and upper YA market. I love fantasy with a romantic element, but romance should not be the focus on the story. I also accept YA/NA with a bit of magic or magical realism – think The Raven Cycle, or The Invisible Life of Addie LaRue. 
I would love to find the next Red Rising, Illuminae Files, The Wicked Deep, Spin the Dawn, or Windwitch! I love stories with complicated characters and immersive worlds.
I do not accept nonfiction, erotic/erotica, or religious/inspirational.
Please be sure to include content warnings in your query for sensitive matters.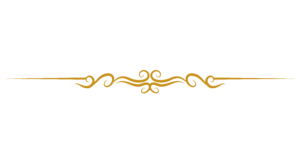 Rachel's MSWL
I accept nonfiction, adult fiction, YA fiction, and children's literature (fiction or nonfiction.) I do not accept romance, erotica or religious/spiritual.
I love nonfiction with a historical element (think Show Me a Hero). I absolutely love nonfiction stories that are unknown and/or overlooked. Dark and gritty stories are especially welcome (think Random Family and Grand Central Winter.) 
In regards to fiction, I would love to find the next Alice Walker or James Baldwin. I would love something set in New York.  I also love YA fiction with series potential – think Goosebumps, Babysitter's Club, The Princess Diaries. I am looking for the next Meg Cabot and R.L. Stine. 
For children's literature, I want something with diverse and unique characters.  
Make sure you hook me into your writing, from beginning to end. I need imagery. Dare to be creative. Also, please edit your writing thoroughly before you submit.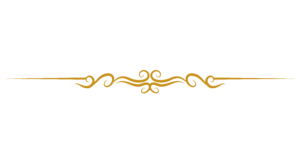 SUBMISSION GUIDELINES
A query letter with:
Your name and contact info
2-3 paragraph blurb
Short author bio
Word count
Identify the book as a standalone or series. If part of a series, include the outline of the series. If a standalone, include ideas for future works.
Synopsis
Maximum of two pages, single-spaced
Include ending and spoilers
First 3 chapters
Please make sure you've edited. Stories with excessive grammar, spelling, and punctuation issues will be declined.
Double-spaced, 12-pt font.
Times New Roman font or similar preferred.
If you have not received a response within 3 months, please feel free to nudge. We'd appreciate the gentle reminder